Archive for September, 2010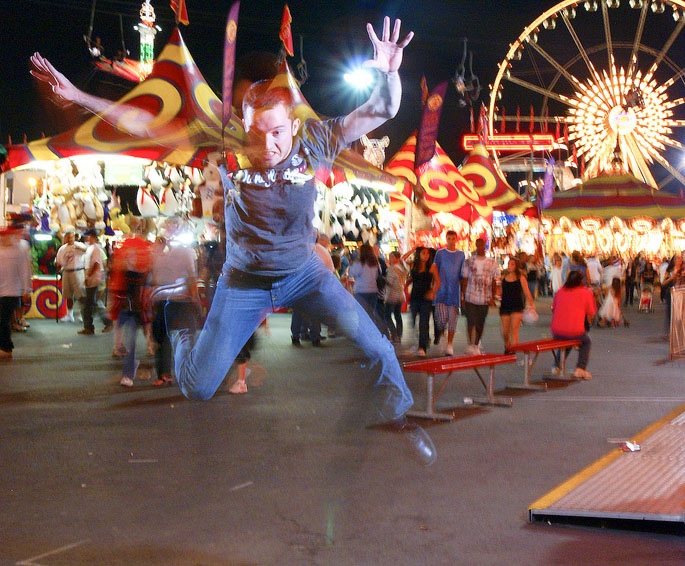 To catch you up on what the last couple months have been like for me, I cut loose and quit my job in June (Act 1). During July, I was in a state of free fall (Act 2), as I lined up meetings across the country and went to 6 cities in 4 weeks. Now (Act 3), I would like to talk about the landing.
What I did was radical. Perhaps even crazy. I couldn't help but wonder while I was putting myself through this, "Am I crazy? Or brilliant? … Or both?"
What I did was crazy. I quit an excellent job, working for an awesome company in the bay area (they're hiring!). I got to work from home. I reported to people who were results-oriented, not micro-managing. Flexible, fun, paid monthly travel, reasonable pay. I quit an excellent job.
The day after putting in my notice, I was driving to the office, listening to NPR. They were doing a segment on long-term unemployment—people who got laid off and have been looking for a job for over a year.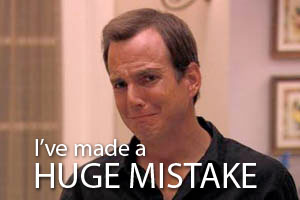 I had reached the point of no return and was confident I was moving in the right direction. Still, I felt a tremendous amount of doubt.
Crazy. I've never been good at saving money. I have always lived paycheck-to-paycheck. (I love direct deposit!)
I quit my job with minimal savings—a little bit of cash—and no customers lined up. I could have waiting until I had some money saved up (probably wouldn't happen) or until I had a customer lined up (I turned down 2 offers before I was ready to take the plunge). What was the first thing I decided to do? Travel.
Crazy. I burned most of my runway capital on a three and a half week trip, hitting 6 cities coast-to-coast. I bought a netbook and my full-time job for my first month of un-/self-employment (I called it unemployment until I landed a paying gig) was emailing, scheduling, calling, and meeting. No code. I'm a programmer, and I didn't write a single line of code for a month.
Or was I brilliant?
During my travels, I met up with a ton of people. Literally. Actually, "literally" would mean at least 20 tons. I was talking about data visualization all day every day for weeks. I met over coffee, food, drinks, and boardroom tables. I traveled in cars, taxis, buses, trains, planes, elevators, and escalators to see people.
By the numbers: I talked about data visualization with about 200 people. Those people were associated with at least 60 companies that would either be customers, partners, or simply providing referrals. Of those 60, I considered 40 to be prospects. From those 40 prospects, I could see 10-15 of them converting into paying customers. Of those 10-15 hot leads, I needed to find 1-3 that would ready to start work within a month. I was going broke. Fast.
Brilliant? I got home almost 6 weeks after I left to go to work (and put in my 2 weeks notice). After 4 full days at home, I was on a plane to Washington DC to start working on-site with my first client.
The numbers make sense. Given enough prospects, a certain percentage should convert into customers. So I guess the question is, "How was I able to meet with so many prospects?" My work is pretty specific. Data visualization. It's a very tight niche. What does data visualization mean to companies? To some, it's marketing. To others, it's business intelligence or analytics. Most companies can benefit from it, but not many are in a position to invest in it.
"So how was I able to get so many prospects in such a tight niche?"
The full answer would require a series of blog posts. In summary, it's about paying it forward, doing good for no reason, and investing time in meeting and helping people. It's about ROI, and the return being indirectly linked to the investment. I spent years going to conferences, making friends with people in my industry. I spent years being involved with local tech community events. I spent years couch-surfing and developing strong friendships with people around the country I rarely see.
When I was in my state of free fall, my friends across the country were my parachute. I spent a month traveling across the country pulling the ripcord.
Thanks to my network of friends, I didn't land on my face. I hit the ground running.
You are currently browsing the Brian Shaler blog archives for September, 2010.